---
Perseids 2013: prediction of activity
to the list of predictions


---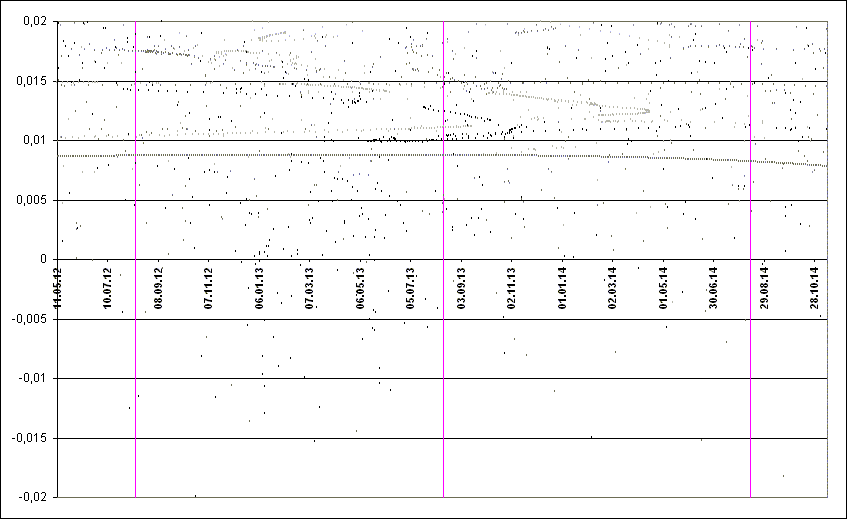 Fig. 1. Space-temporal projection of Perseid trails parts onto their minimal distance passages dirung the period (correspondence between colours of the particles and their ejection velocities can be seen
here
).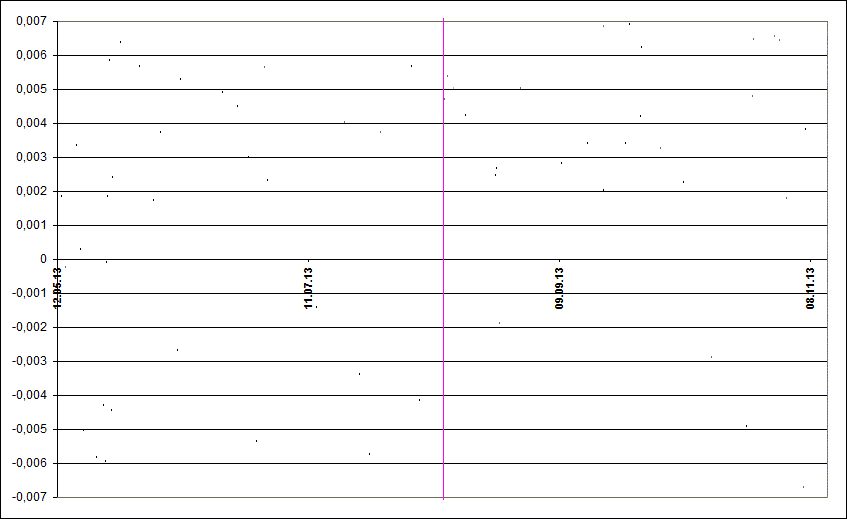 Fig. 2. Detailed space-temporal projection of Perseid trails parts onto their minimal distance passages in 2013 (correspondence between colours of the particles and their ejection velocities can be seen
here
).
---
In 2013 the background Perseid activity is expected to be normal with ZHR about 100 or slightly below that. Significant encounters with trails are not found. Waxing Moon crescent will not become a signuficant nuisance for the shower observations.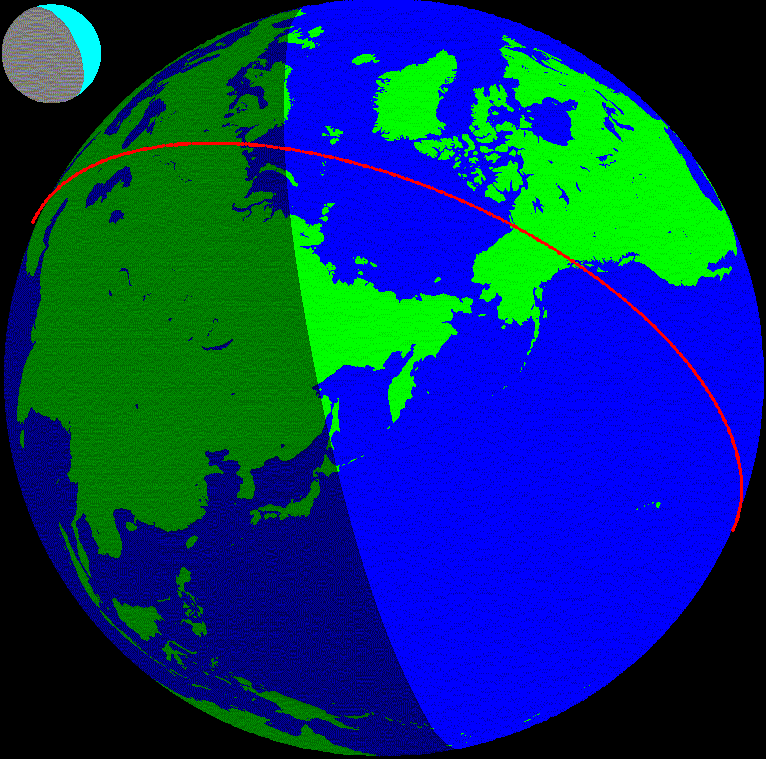 Fig. 3. The Earth as seen from coming Perseid meteors (Radiant: (RA=48°, Dec=+58°) during the background maximum at 19:28 UT 12 August. Red line shows the border of hemisphere where the Moon is above horizon (it is shown with in the corner of the Fig. 3 according to its phase).
---
Ссылки
1. "Comet's dust 2.0" program by S. Shanov and S. Dubrovsky. [Used for orbital computations.]
2. Information from Gary W. Kronk's page
http://www.maa.agleia.de
3. Lyytinen E, van Flandern T. "Predicting the strength of Leonid outbursts", 2000, Icarus, P. 158-160.
4. Jenniskens P. Meteor showers and their parent comets, 2006, 780 p.
---